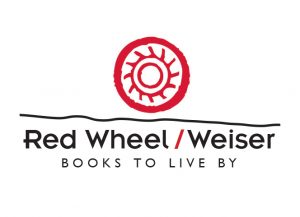 Red Wheel/Weiser announced that it has entered into a Letter of Intent to acquire Quest Books, of Wheaton, IL, and has added three new distribution clients: Crossed Crow Books, Moon Dust Press, and Womancraft Publishing.
Founded in 1966, Quest Books is the imprint of the Theosophical Publishing House, the publishing arm of the Theosophical Society in America. They are dedicated to publishing works that promote fellowship among all peoples of the world and encourage the study of religion, philosophy, and science so that we may better understand ourselves and our place in the universe. The acquisition of Quest Books will be completed in January 2024.
"Red Wheel/Weiser has been a trusted distribution partner for many years. In addition to meeting our business needs, their vision and mission have always been in alignment with our own. We are heartened that the invaluable books in the Quest Books catalog will continue to reach new audiences through Red Wheel/Weiser's thoughtful stewardship," said Barbara B. Hebert, PhD, former president of the Theosophical Society in America.
Crossed Crow Books is an independent publisher of occult books specializing in magic, rituals, spirit work, and the overall practice of witchcraft. Moon Dust Press was established to bring books about modern witchcraft for kids into the world. Founded by children's book author Andrea Stein, this press is dedicated to creating resources for children raised in homes practicing nature-based spiritualities. Womancraft Publishing was founded on the revolutionary vision that women and words can change the world. Womancraft acts as a midwife for transformational women's voices that have the power to challenge, inspire, heal, and speak to the silenced aspects of ourselves. Red Wheel/Weiser began distributing Crossed Crow Books and Moon Dust Press in September. Womancraft Publishing goes live on February 1, 2024.
"We're very pleased and honored to take on the stewardship of Quest Books from the Theosophical Society of America. We've been distributing Quest since 2015, so we're very familiar with the list. Quest will be an imprint in our Red Wheel Group, which also includes New Page Books and Hampton Roads. Initially, our plan will be to revitalize their backlist titles along the line of what we've been doing with our Weiser Classics series," said Michael Kerber, president and CEO of Red Wheel/Weiser. Kerber added, "The acquisition of Quest Books is part of our ongoing strategy of growth through acquisition while also building on our well-established publishing program. We couple this with offering our sales and distribution expertise to independent publishers. The addition of Crossed Crow, Moon Dust, and Womancraft Publishing fits perfectly with our other distributed clients and will be welcomed by our thousands of direct customers."
In addition to the acquisition and new distribution clients, Red Wheel/Weiser has also announced a reorganization of the marketing team with the hiring of John Hays as the director of business development and community engagement. John has extensive publishing experience in the mind-body-spirit area, most recently at Inner Traditions, where he worked for over fourteen years. Along with John's hiring, Eryn Eaton has been promoted to director of publicity. She has been with Red Wheel/Weiser for ten years, most recently in the role of marketing manager. This reorganization will provide a more forward-facing approach with an emphasis on community engagement.
"I'm thrilled to join the dedicated professionals at RWW who share with me the same passion for bringing together writers, readers, and members of the spiritual community through the creation of high-quality books and card decks. It is especially exciting to come on board at this moment as we prepare for growth and expansion," said John.
In other moves, Amy Lyons will join Red Wheel/Weiser as a senior acquisitions editor beginning December 4, 2023. Amy has over twenty years of publishing experience and served for many years as an acquiring editor at Globe Pequot. Brittany Craig has also been promoted to associate designer, working alongside creative director Kathryn Sky-Peck.
"The last few years have been, for everyone in publishing, a time of crisis and transformation. Red Wheel is fortunate to have emerged stronger than ever," said Kerber. "As we move forward, we will face inevitable new challenges with confidence and will embrace the opportunities ahead of us. Our focus going forward is 'community.' We are a community of employees, authors, customers, and, most of all, readers who find meaning, purpose, and direction through the publishing programs of Red Wheel/Weiser."
About Red Wheel/Weiser, LLC
Red Wheel/Weiser is a leading independent publisher specializing in "books to live by." Based in Newburyport, Massachusetts, the company's imprints include Weiser Books, a leading publisher of mind-body-spirit subjects, Hampton Roads Publishing, New Page Books, MUFON Books, and Career Press. RWW also serves as the full-service distributor for select independent publishers.